The Story of NONS records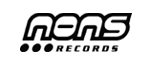 North of No South (NONS) Records was founded in Umeå in the north of Sweden in 1991 by Per Helin. At that time, Per thought that the whole bunch of bands from the very active Umean music scene did deserve a good record label to help them release their great music. This has been the spirit of NONS since the beginning: good bands deserve good labels and the other way around.
In the 90′s, NONS worked with some of the bands that became part of the swedish indie pop invasion all over the world, especially in Japan and the USA; Komeda, Cloudberry Jam, Ray Wonder, Doktor Kosmos…The label even run an office in the US for a while, to be able to properly take care of the US fans of Swedish music!
After having been based in Malmö for some years, NONS became part of the MNW music group in 1999, a classic swedish label started in the 60's. Per Helin was the managing director of MNW for a couple of years, until he decided to go solo again with his beloved label and made NONS records totally independent again in 2004. Pretty good decision, as he together with publisher and new co-founder Anders Engström started the label again with some new amazing pop releases and signatures; Holy Madre, Montys Loco and Asha Ali's acclaimed debut album.
During 2004 – 2006 Per Helin and Anders Engström run NONS records and its publishing catalogues Picnic and Nopic Music Publishing. In 2006, Elin Trogen joined the team now based in an office in the Southern parts of Stockholm. NONS then released new albums from classic NONS bands such as Isolation Years, Doktor Kosmos and Montys Loco, and also made the NONS family grow with Lowood, Sophie Rimheden and Bad Hands.
In 2008 the other coolest pop label in Sweden Novoton joined NONS in a new constellation under  the name 3NO Music AB (three "No:s": NOns, NOvoton and new publishing catalogue NOtre Music Publishing). For a couple of years 3NO Music released albums from both NONS and Novoton, who keeps bands such as Pascal, Skriet, Antennas, Norma and Black belt under its umbrella.
Today, in 2012 we are not planning any new releases or signatures on the NONS label so far, we still love putting out new great stuff out there, but right now we're all into other great projects that have come up along the way. However, NONS records' large back catalogue is still run and administrated by 3NO Music and us. You can check out the complete catalogue here. If you have any questions regarding any NONS release or 3NO Music's other activities, feel free to contact us!